We are on the front page of the BME website here!!!
It will be a great year for us! We are going to space! Our PI, Professor Yupeng Chen received a grant titled "Engineering Multiple-Compartment Cartilage Tissue Construct for Space and terrestrial Applications" from the NSF and Center of the Advancement of Science in Space to develop tissue constructs using our Janus-based nanotubes!
The experiments will be conducted at the International Space Station launched via SpaceX Falcon-9 rocket in 2022! We will be working with SpaceTango (the implementation partner) and the resource costs to launch the experiment will be covered by NASA.
What does that mean for us? It means we have to work hard and get our experiments into space!!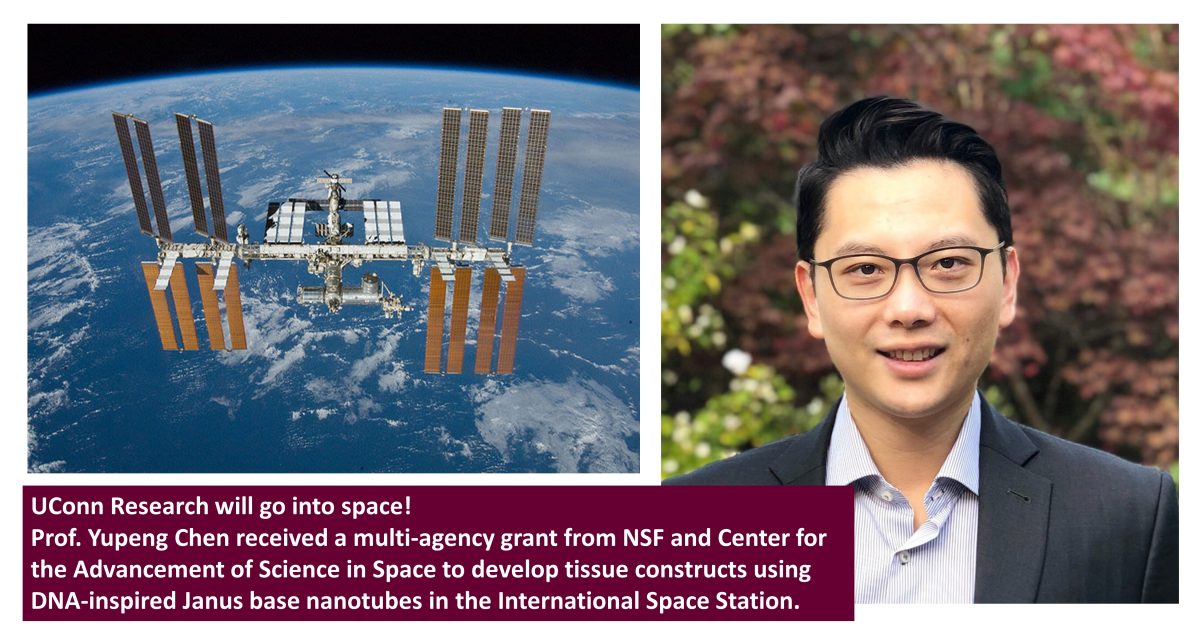 EXCITING TIMES! Image extract and same information here
---