As you all know, our Post-docs and a senior in the lab went to the BMES conference in Philly two weeks ago (Middle of October 2019)! They had so much fun they forgot to take pictures! The weather was very nice and they have learned a lot from going there!
Did anyone go to BMES? If so, did you have a chance to check out their poster presentation?
Dr Wuxia with his Poster 🙂 The title of his poster is "DNA-inspired Janus Base Nanotubes for Hydrophobic Drug Delivery"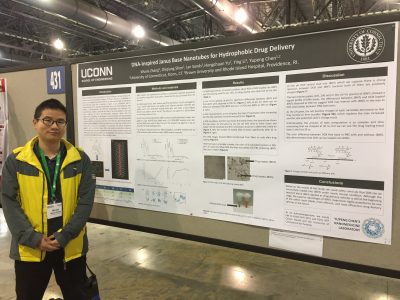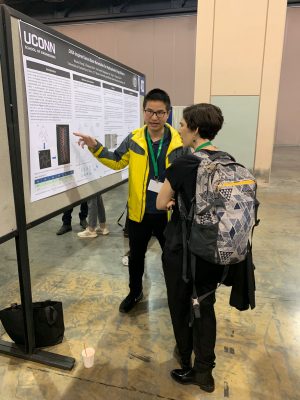 Dr. Wuxia explaining and presenting his work!
Dr Libo with her Poster presentation! 🙂 The title of her poster is "Self-assembled Biomimetic Nano-Matrix for Stem Cell Anchorage"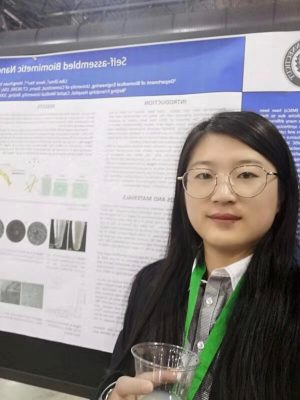 Looked like it was great week for them. I hope we will be getting more pictures from other conferences soon! Ian Sands (a senior in our lab) presented on his Frontier's conference on 10/30/2019! We will chase him for photos and updates if possible!
---